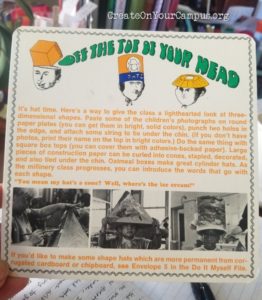 Reusing materials just makes sense and a great resource from projects big and small.
We have a collection of favorites with the right amount of imagination and resourcefulness. Check out our Pinterest boards for lots of ideas and inspiration for your classroom materials. You can view our boards by material genre; Cardboard & Paper, Fabric & Yarn, Metal & Wood, Plastic & Styrofoam and Natural Things.
CReATE ON YOUR CAMPUS is a 501(c)3 Organization. All donations are tax-deductible.