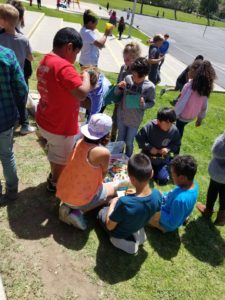 One of CReATE ON YOUR CAMPUS's chief interests lies in building community connections. This means establishing relationships between schools and local businesses through material reuse a perfect fit. Like school campuses, businesses have items that are outdated or unwanted and can be a great resource for re-creating with and our campus program makes that happen makes these connections a win/win for all.
Do you know a local business who could be a match for our community connection program? Contact us to start building.
CReATE ON YOUR CAMPUS is a 501(c)3 Organization. All donations are tax-deductible.
Copyright © 2014 – 2021 CReATE ON YOUR CAMPUS, INC. All Rights Reserved.